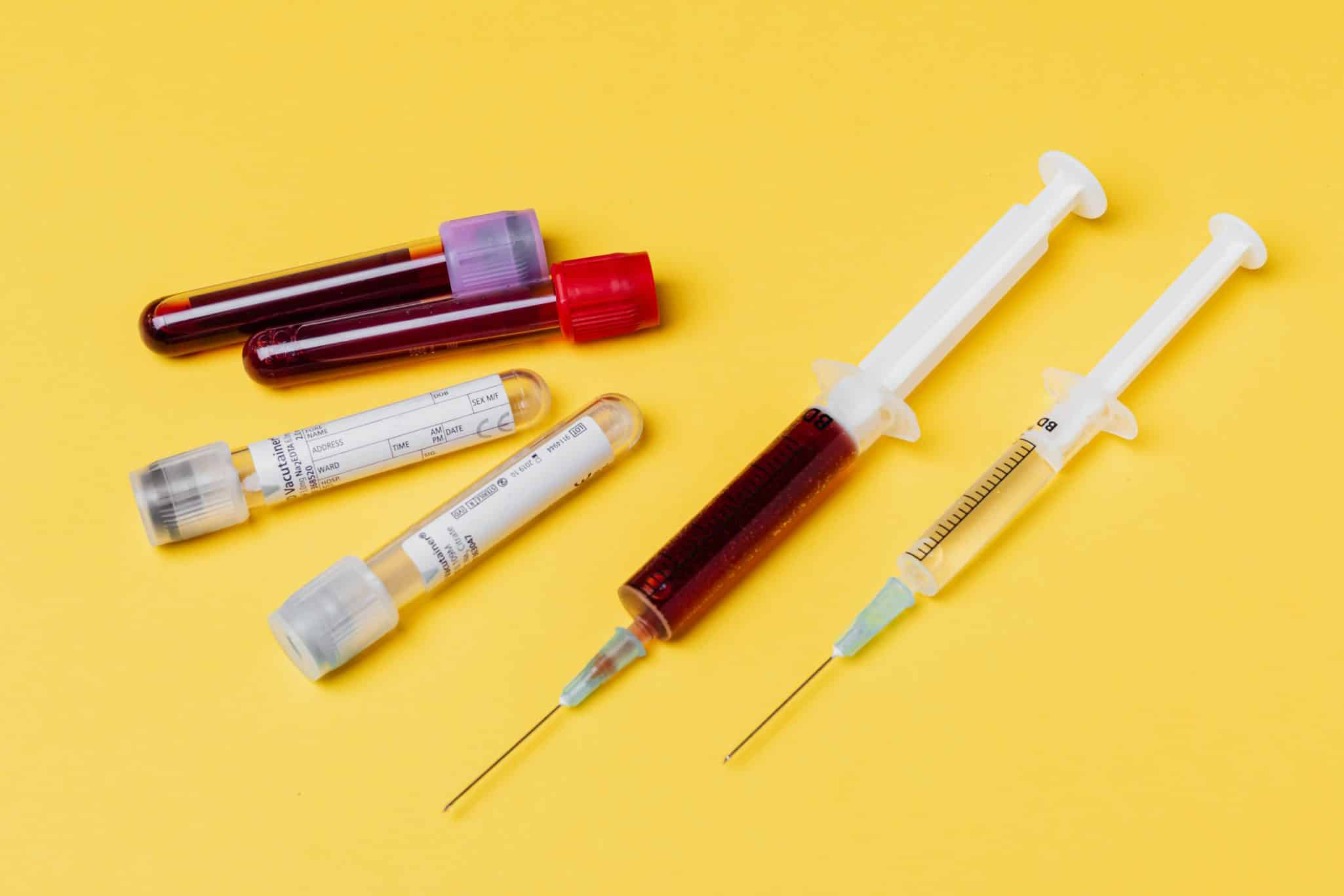 What are the benefits of platelet-rich plasma?
Platelets are valuable because they contain a large number of growth factors.
The growth factors contained in platelet-rich plasma
are involved
in almost every regenerative process in the body
.
When PRP
is injected
just
beneath the skin, it stimulates collagen proliferation through which
a number of
benefits occur
. PRP injections add volume to areas of the face that have begun to droop or atrophy. The cheeks can
be rounded
out, and under eye hollows that cause dark circles and bags can
be softened
.
Due to ongoing collagen remodeling, PRP injections also promote softer, smoother, tighter skin over time
.
PRP can

be injected

to

accelerate

the healing of injured tendons, ligaments, muscles and joints

. PRP injections use each individual patient's own healing system to improve musculoskeletal problems.

Injections of platelet-rich plasma are also beneficial because they are safe for all skin types and tones

.

The organic nature of treatment, using your own blood product,

significantly

reduces the potential for side effects such as allergic response

.
How does PRP work for aesthetic rejuvenation?
Platelet-rich plasma
is used
in two ways to improve the appearance and
overall
vitality of the skin
.
The product may
be injected
beneath wrinkles, hollows, and areas of deflation and it may also
be applied
topically
in a gentle microneedling procedure
.
The way that PRP improves texture, volume, and radiance is by inducing
numerous
regenerative processes
.
The various growth factors that exist within blood plasma provide essential proteins, electrolytes, hormones, and other nutrients to the skin
.
Proteins are integral to the formation of fibrin polymer which lays a strong foundation for firm, youthful tissue
.
Platelets within the plasma
naturally
respond to injuries in the body, prompting accelerated tissue regeneration through vascular and cellular regrowth
.
How long do PRP injections take?
PRP treatment with injections takes only
slightly
longer than an average injectable treatment. We begin with a standard blood draw.
If desired, a topical numbing cream can
be applied
to the treatment area while blood
is processed
in the centrifuge
. This takes
just
a few minutes. The entire process is
typically
complete within 15 to 20 minutes. Microneedling with PRP takes approximately 30 minutes from start to finish.
What happens after the PRP Procedure?
Patients can resume normal activity immediately following their PRP procedure. Slight redness and swelling should
be expected
. Some patients notice minor bruising. These side effects
typically
disappear within the first day after treatment.
How long will it take to see results?
Patients who undergo microneedling with PRP may notice an immediate boost in the radiance and softness of their skin
.
PRP injections work beneath the surface to restructure the collagen matrix in superficial tissue, so results from injections alone become more noticeable after a few weeks
.
PATIENTS NOTICE IMPROVEMENTS SUCH AS:
Smoother texture due to improved collagen formation.
More radiance due to new blood vessel formation.
Fresher, younger-looking skin due to the influx of vital nutrients.
Research suggests that annual PRP treatments could offset the natural aging process.